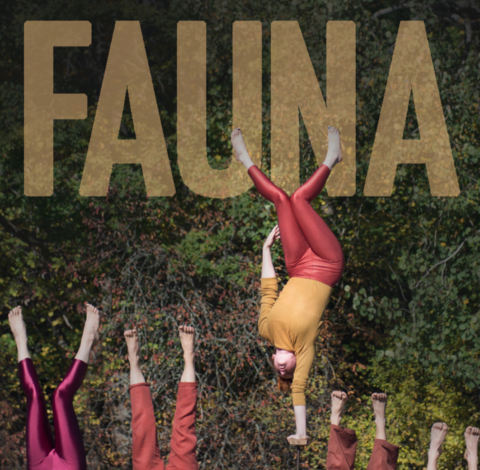 FAUNA
A captivating exploration of primal behaviour created by performers from leading circus companies Gravity & Other Myths, NoFit State Circus, Seven Fingers and Poivre Rose. Witness the ritual of courtship, the aggression of competition, the devious cunning and the simple pleasure of play brought to life through the entrancing skill of these creatures of different circus backgrounds. Set to an original live soundtrack by award-winning acoustic and percussive guitarist Geordie Little.
"A synergy of dynamic and creative forces that is as beautiful as life itself." Scenest "…wild creatures in a  beautifully controlled acrobatic story." Broadway World
Adelaide Fringe Awards 2017
Best Circus and Physical Theatre weekly award 
Best Emerging Artist award 
Follow the Rabbit was responsible for production support and bookings in Sweden. We were also responsible for selling FAUNA to Riksteatern for a tour in 2020. 
FAUNA was created with support from City of Stockholm. Read more about the company here. 
Photo credit: Einar Kling Odencrants
Fler case se nedan