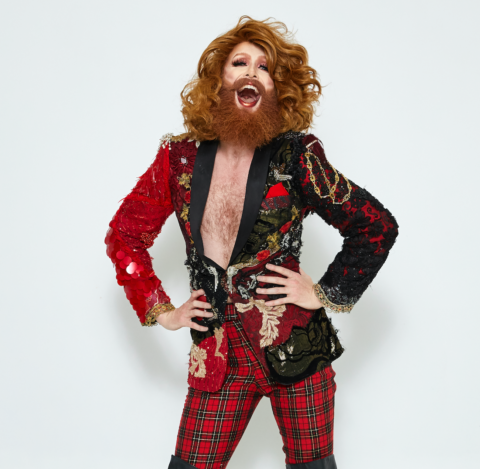 Follow the Rabbit  är agent i  Skandinavien för Gingzilla.
"The love child of Chris Lilly, Will Ferrell, Marilyn Monroe, and Jessica Rabbit with a HAND GRENADE of something awesome thrown in."
GINGZILLA kommer ursprungligen från Sydney och är utbildad vid Western Australian Academy of Performing Arts likväl som vid clownskolan Gaulier i Paris. Hennes genomslagskraft på scenen och enastående röst har tagit henne världen över. I dagsläget är Gingzilla baserad i London med ett enda fokus – att bryta patriarkatet genom att skapa upplevelser som mixar hysterisk lycka med äkta sårbarhet.
"Top 15 Drag Shows in Britain, The Guardian, 2019.
Top 6 Circus/Cabaret shows, Edinburgh Live, 2019.
★★★★★ The fourth wall Perth, 2020
★★★★★ Out in Perth, 2020
★★★★★ Scots Gay Mag, 2019
★★★★★ ED Fest Mag, 2018
★★★★★ Glam Adelaide, 2018   
Fler case se nedan